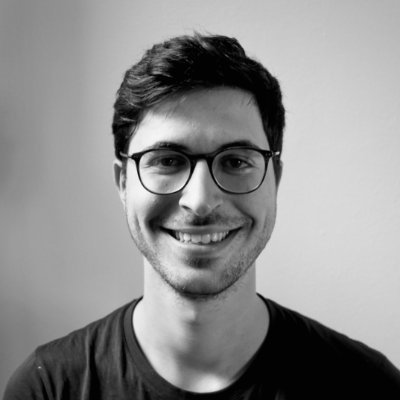 My blog 📝
Welcome to my blog!
2023-02-19
Hello and welcome to my first blog post! My name is Gabriele Venturi, and I'm excited to share a bit about myself and my interests with you.
Who am I?
First and foremost, I'm a start-up builder and software engineer. I've always been drawn to technology and the possibilities it holds for creating innovative solutions to real-world problems. I'm also an angel investor, always on the lookout for promising start-ups to support and collaborate with.
What do I like?
When I'm not building start-ups or working on software projects, you can often find me exploring my other passions - namely, pizza and travel! I'm a self-proclaimed pizza connoisseur, always on the hunt for the perfect slice. And I love to travel and explore new cultures, whether it's backpacking through Europe or trying out the local cuisine in Asia.
What will I be writing about?
In this blog, I'll be sharing my thoughts and insights on a range of topics related to start-ups, technology, and the broader business world. From the latest industry trends and innovations to practical tips for building successful start-ups, I'll be sharing my perspective and experiences with you.
Thanks for taking the time to read this brief introduction to me and my interests. I'm excited to start sharing my thoughts and insights with you, and I hope you'll find my posts both informative and entertaining. Stay tuned for more, and don't hesitate to reach out if you'd like to connect!